Landing Your Dream Job: Working With A Recruiter to Increase Your Chance
May 5, 2021
Recruiter Insights
Article Written By: Vincent Wong, Director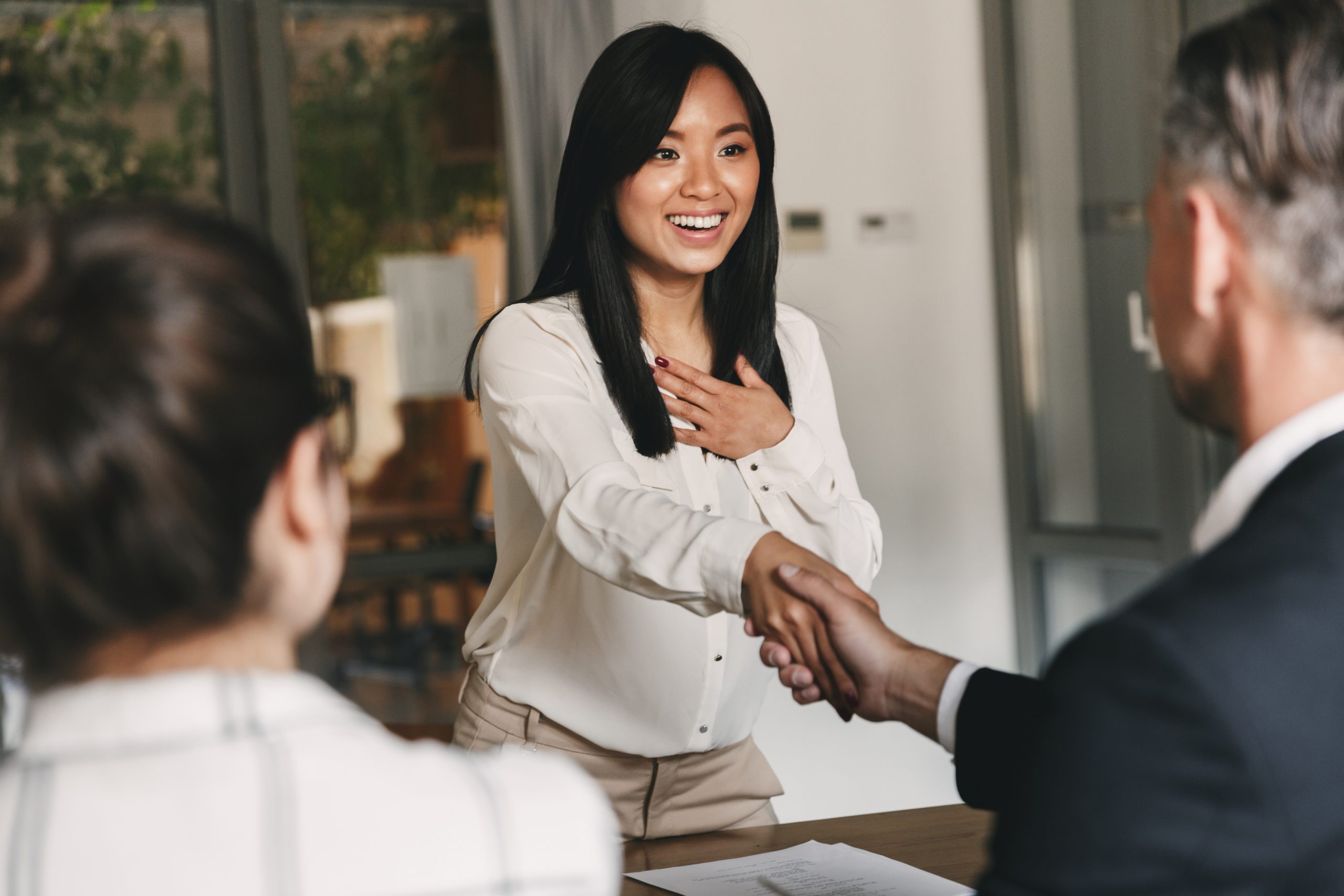 The vibrant Google-inspired office, an attractive job title, generous employee benefits, flexible work hours, wonderful friendly colleagues, and a supportive boss are the desirable things we want in a dream job.
Every job seeker aspires to find the dream job.  Where do I start?  Rarely does it ever come easy and sometimes the dream job can appear elusive, a chasing after the wind.
Big dreams require big steps and a lot of huge effort. It often starts with a small incremental effort to bring about a purposeful change.
In your journey to search for the dream job, each career transition will require a change of priorities, reskilling and equipping yourself, and sometimes an alignment of purpose.
Just like every move forward and upward, there is a process and it consists of many conversations and discoveries of the things that really matter. There are many qualified job seekers competing for one position so the pressure can be intense.
Many underestimate the effort and time required in the job search process.  Hence having an experienced recruiter to guide and coach you can make a big difference in your journey.  Working with a recruitment agency increases your success to land your dream job.
Here are five reasons why working with a recruiter improves your chances of achieving that dream job.
Stay ahead of the crowd 
An advantage of working with a recruiter to land your dream job is the access to job vacancies invisible to the public eye. It may be a surprise to some but did you know that not all job vacancies are advertised?
You may be on the most popular job portals but there are some that are out of the general public's view. Now, there may be many reasons for this e.g. the role may be confidential and industry sensitive and the only way you can hear about it is through someone within the organization itself.
Well-experienced and trusted recruiters have access to unpublished and confidential job opportunities, hence providing you the needed access to these confidential roles.
A wide, wide net
A resourceful recruiter has a larger network of employment opportunities, job market insights, and strong industry contacts within your field of choice. Believe us: you won't get this kind of advantage from Google!
After many years of helping people find the jobs of their dreams, a dedicated recruiter would have scoured high and low, and therefore accumulated various job sources. Think of it this way: even if you don't get your initial job offer, there is a high chance that your recruiter will remember you again when the next job opportunity comes around. So, what's there to lose?
You are the preferred candidate of choice 
Working with a recruiter raises your chance of being shortlisted for an interview because being with a recruiter, places you in the preferred higher-valued candidate pool. With all the points already listed above, recruiters already have good standings with organizations, therefore giving you a competitive edge as a preferred candidate of choice.
Your confidentiality? Guaranteed!
The privacy of your personal details and information is important, and a recruiter honors that. Unlike being on a job board or portal, you do not know who is accessing and reading your resume. Who knows who is out there and what they will do with your data? This is especially daunting for someone who holds a senior position and needs their info to be private. Your recruiter has got that covered for you.
A common goal 
Did you know that the recruiter's commission is tied to your salary? This common incentive means that the higher the salary you will get in your new job, the higher the recruiter's commission. This means that it is within the recruiter's best interest for YOU to get that job offer with the best possible salary. Another perk of working with a recruiter is that the recruitment service is absolutely free for job seekers! The placement fee (which is only paid upon a successful hire) is paid by the company that hires you. So, a high salary for you and a free recruitment service – why not?
For many job seekers in Malaysia and around the world, landing your dream job takes time especially for a senior management position where it can take more than 6 to 12 months. That is why working with a recruitment firm to find that job can be extremely valuable in this day and age where the emphasis is not just on what you know, but who you know.
Do you have an experienced, reliable and trusted recruiter who knows your capability and career aspiration, and is actively scanning the marketplace for your dream job?
PentagonPlus has been in the recruitment business for more than 12 years and aims to connect the right people with the right jobs. Our recruiters believe in doing things professionally and listening to understand with the intention to set you up for success.
Everybody dreams of reaching that dream job but rarely does it ever come in an instance or overnight. But with the right recruiter walking alongside, it makes that journey more meaningful and pleasant!
Get in touch with us today at vincent@pentagonplus.com