Recruitment Company in Malaysia
PentagonPlus is a talent capital consulting and recruitment company in Malaysia formed in 2009 with the aim of connecting the right people to the right job. We do this by approaching talent capital from a holistic point of view, looking beyond paper qualifications to spot character and attitudes that are right for the job.
Above all, as a pioneer recruitment agency we believe in doing things with integrity and professionalism – we don't cut corners, or push candidates just to make up the numbers. At PentagonPlus, nothing gives us more satisfaction than helping people and companies achieve their full potential and fulfill their ambitions.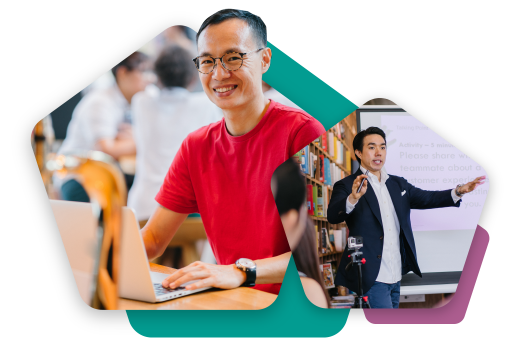 Why Choose Our Recruitment Firm?
Our job recruitment team is highly experienced and established within the recruitment industry in finding the best candidates for our clients.
Whether you are seeking junior, middle or high ranking hires, you can rely on our team.

We take personal ownership
Our consultants take personal charge of each and every assignment, with a focus on quality over quantity, so you can always expect us to be there every step of the way.

We believe that less is more
We take pride in providing high-quality candidates who we believe would fit right into your company's culture. We believe in quality over quantity.

We believe each task requires a unique solution
We know that there's no one-size-fits-all solution. Our consultants have specialised industry experience that allow them to spot the qualities a candidate needs most to be successful.

Hire character, train skills
We see telents as more than qualifications on a CV, and take time to know each candidate personally.

We believe in forging long-term partnerships
Thinking long-term is central to everything we do. In learning to understand your future goals and needs, we can continue to meet your expectations as you grow.