Dressing For Your Next Interview
October 19, 2019
Candidate Insights
Article Written By: Andra Chan, Director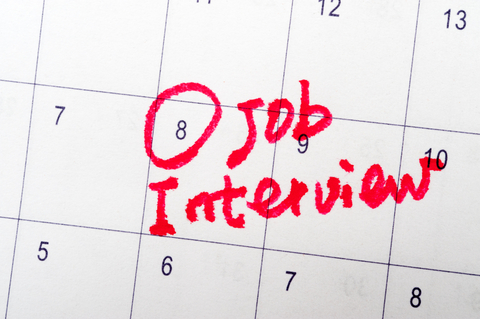 First impression does count! When you step into an interview, the interviewer(s) forms certain perception about you in the first 10 seconds. How should you dress for your next interview? You can either dress in a formal attire or a business casual attire when you attend an interview, depending on the nature of job/career that you are being interviewed for.
For example: if you are being interviewed for a Relationship Manager in a bank, formal attire is required. If you are being interviewed for a Software Engineer role with a Software solution provider, then business casual may seem appropriate.
Do your research on the company that you are going for interview, know the nature of their business and the culture in the company. You can ask the HR/secretary or the recruiter who is helping you to arrange the interview, what is the appropriate dressing of the company. When you are unsure of what to wear, it is better to be a little overdressed and look professional than to be underdressed for the interview.

Men:
Wear long sleeve shirt (white or light blue colour) with tie and pants.

You can wear a suit if you are being interviewed for a management position.  A suit means a matching jacket and pants, shirt and tie.  Dark coloured suit and light coloured shirt is your best option.

Wear a pair of clean and polished shoes with dark coloured socks.

Avoid loud colours and flashy tie.  Disney themed tie is a no no!

Clothing should be neat, clean and pressed.

Your hair should be neat, clean and conservative.
Women:
Generally, you should wear a suit with a skirt or pants.  When in doubt, be more conservative.

For business casual, you can wear a neatly ironed long sleeve shirt/blouse with a skirt or pants.

Skirt should be knee length.  Keep those super mini and tight skirt for social outings!

Anything tight, bright, short or sheer should be avoided.

Light make-up is better than no make-up. If you have nail polish on, shades that are neutral to your skin colour are advisable.

Wear a pair of fairly low-heeled shoes, clean and not worn-out heels.  Save your 4-inch stiletto heels for party!

Keep hair accessories to a minimum, tie up your hair to a pony tail or bun if they are frizzy. The idea is to look polished and professional.
Not forgetting to make sure you have fresh breath when you attend interview.  Brush your teeth before the interview if you need to. Use cologne/perfume with light fragrance, you do not want to "choke" your interviewer(s) or worse if it causes an allergic reaction! Lastly, allow extra time to travel to the interview venue so that you will not be late or rushing. When you arrive early, you will have time to compose yourself and walk into your interview confidently with a smile to leave a good impression!