4 Things You Need to Do for Your Linkedln Profile
June 30, 2022
Candidate Insights
Article Written By: Yuen Siu Mei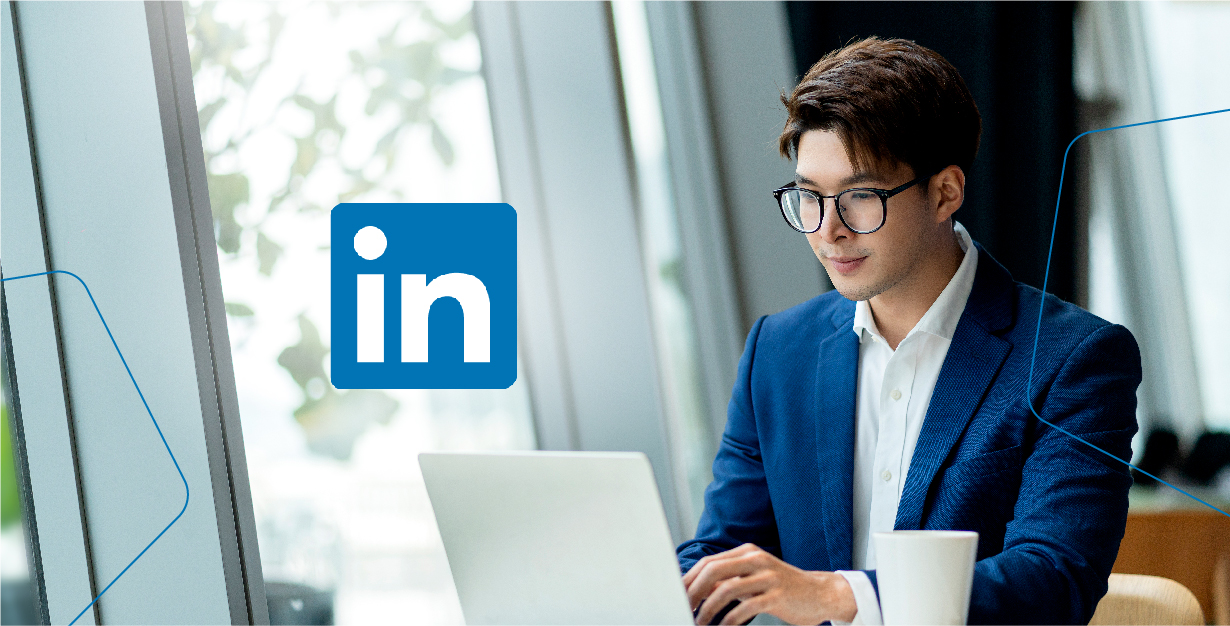 So, you've created a LinkedIn profile and now you're here looking for tips on how to make yourself stand out?
You're not alone – LinkedIn remains to be one of the hottest platforms for professional networking and job-seeking with over 830 million active users on the platform daily. An estimated 50 million people search for jobs on LinkedIn In weekly, but that doesn't mean everyone finds the success they're looking for.
Don't worry though, we've compiled the 4 most important tips to make your LinkedIn profile instantly better. Let's jump into it!
---

Upload a Professional Profile Picture
LinkedIn is NOT Facebook – no pictures of yourself on a beach sipping on a cool drink!
Your profile picture gives your profile viewers a first impression of yourself, and the professional image you portray at the workplace. ln fact, research from LinkedIn themselves shows that profiles with updated profile pictures gain 14x more profile views than profiles without – yeah, that much.
We recommend dressing for the job you want, having your back against a neutral or simple background, and smiling! You want to come off as "professional yet friendly".
---

Attention-Grabbing Headlines
ln case you're unfamiliar, "Headline" refers to the section of your profile just below your name.
LinkedIn usually pulls your current title and most recent company to fill in your headline by default to look something like "Recruitment Executive at Pentagon Plus". But with 220 characters to spare, you could fit plenty more about yourself in your headlines to better describe yourself at a glance.
If you asked us, you should definitely include some keywords that best describe your skill set or expertise because recruiters look for specific words when recruiting for talents. For example, an expert performance marketer could have the headline "Performance Marketing | Creative | Google Ads – I'm a professional at creating marketing campaigns, then measuring their success in numbers"
Get creative, there's plenty of space to try!
---
A Well-Written Summary
This is essentially your self-introduction – a window into your personality and what it's like working with you.
There's some debate around using bullet points or writing an essay on your story and which is more effective – it honestly doesn't matter very much. What really matters is if you've effectively communicated what makes you tick as a person and if you're relatable.
What tends to work best is communicating personality genuinely to attract companies with a culture you'd actually enjoy.
If you like professional environments and dislike getting too close to colleagues – write in the third person and keep it professional. If you like a fun, young company culture – then write with your own flair and the fun people will find you.
---

Experience Gained Throughout Your Career Journey
If you've got your profile picture, headline, and summary done well, you should have recruiters hooked and excited to read about your professional experience by now. Time to really impress them!
This is NOT your CV, don't list down every single thing you've done. You want to keep things short and punchy – less is more. You only need 2 parts:
1. A description of your current/past jobs and the scope of your duties/responsibilities to give them some
2. Key achievements/results you produced in those positions to make them want to give you a call to ask more about how you made it
Don't be modest, share about that target you overachieved last quarter or that Employee of the Month Award you won for overperforming on your KPIs. That's what recruiters are hoping to see on every profile they view – give them something to call you and ask about!
If you're a fresh graduate or perhaps haven't made any notable achievements yet, you could talk about the challenges you faced on the job and how you overcame them – that counts as a win too!
---
Bonus Point! Fill in Your Skills Section.
Because you're the special one who read this till the end, we'll let you in on a big tip.
According to LinkedIn, profiles with 5 or more skills listed are 33x more likely to be messaged by recruiters – that's a massive advantage.
Just make sure the skills you've listed are industry-specific and reflect the skills you demonstrated on the job.
---
There you have it, you came for 4 tips but walked away with 5. These tips won't be useful if you don't apply them to your profile – so make sure you take action once you're done reading this!
If you'd like more tips on how to be more attractive to recruiters on LinkedIn, we have a team of career coaches in Pentagon Plus! As one of the top recruitment agencies in Malaysia, we can help you become a star candidate for your dream roles given our 12+ years of experience dealing with hiring managers and candidates.
Drop us an email at siumei@pentagonplus.com to get started.