11 Things Top Recruiters Should Tell Candidates
January 22, 2020
Recruiter Insights
Article Written By: Andra Chan, Director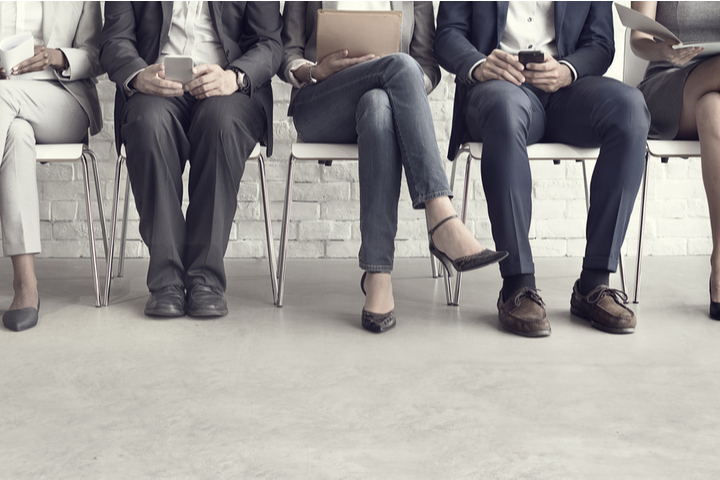 I've been talking about the need for recruiter branding for some time now. It's a pretty simple, yet deeply powerful concept: When sourcing talent gets competitive, only the most reputable recruiters get the attention of the best talent. And, I predict in the next year, employers who aren't pleased with their recruiting departments' results will focus heavily on ways to improve the reputation of their recruiters, and only the best will make the cut. So, if you want to stay in recruiting, you better be building your recruiter brand now, or suffer the risk of being let go due to a lack of credibility with candidates.
How to gain a candidate's trust and respect
Having studied the sophisticated job seeker in-depth for the last year, we've researched and analyzed what top talent needs from recruiters to trust them.
The 1,000,000+ job seekers who visit CAREEREALISM every month were very clear in what is required for them to respect a recruiter and their employer. Here's what they want you to tell them:
1. How do you like to be contacted about a job. Do you prefer email, LinkedIn, or the company's online ATS?
2. What is the right way to follow up on an application. How long should they wait and what's the best method of contact?
3. What are some things that impress you in a candidate. Think about your most recent successes, what did those candidates do to stand out to you?
4. What must candidates include to be considered. What makes your job easier so you can screen a candidate in, as opposed to screening them out?
5. What can get a candidate disqualified from consideration. What makes you put a candidate immediately in the "no" pile and why?
6. Can candidates apply to multiple job openings without penalty. Does your company frown on candidates applying to more than one job at the same time?
7. What's your favorite quote. What do you believe in and what quote sums it up best?
8. What do you do in your free time. What kinds of hobbies and pursuits make you happy?
9. Why do you enjoy working for the company. Why does this job satisfy you professionally?
10. How does the company have fun. How do you and your co-workers enjoy yourselves on the job?
11. How would you describe the people that work at the company. What characteristics come to mind when you think of your teammates at the company?
By sharing a little bit about the recruiting process and the employment culture, you are giving top talent the information they need to feel more confident about their ability to apply successfully to your positions.
Additionally, you feel less like a stranger to them, and more like an approachable expert – which will lead to more passive candidates accepting your calls and responding to your proactive emails. In short, the more information you give them, the more likely they are to connect with you.
Afraid of getting slammed with applicants? Don't be.
Our studies show job seekers, especially top talent, have "online application fatigue." They are tired of applying online and never hearing back. In fact, 40%+ of our readers said they would never apply to a company again after they applied once and didn't hear back. Why? They don't like the feeling of rejection and assume the lack of a response means the company is saying "no" to them as a candidate permanently.
Thus, people are doing more research and taking a long time to decide if they want to apply to a company. The result? Today's job seeker is being more selective and applying to fewer jobs. This means you need to really beef up and promote your recruiter brand to get the applicant traffic you need.
Brand or be branded – recruiters pay heed
Many recruiters will read this post and ignore the need to assess and develop their recruiter brand. The most common reason will be, "I'm too busy doing my job to do this." To those, I say, "Brand or BE branded." Without a good recruiter brand, your ability to do your job will only get harder. Moreover, building your brand doesn't take a lot of time or money. But, the longer you wait, the harder it will be to catch up to those that recognized and seized the opportunity to build up their recruiting reputations.