The writers are professional and will supply the reader with unique content. Essay writing service is guaranteed to give you no plagiarism. The best essay writing service ensures your privacy and guarantee that you receive the most professionally written paper you can get. edit essay service They also assure you that you will get the work completed on time. The support service is available 24 hours a day. It is important to pay a reasonable price for the essay writing service you pick.
Whether you are a startup or an established company, finding and attracting the best talent is always a challenge. We believe that there is no one-size-fits-all solution.
Our Flexi On-site Recruitment Solution is one where we provide onsite talent recruitment services to you for a flexbile period of time. Our skilled consultants work closely with you in an end-to-end recruitment process.
In contrast with the typical contingent recruitment model, this solution is cost-effective due to economies of scale and it is flexible to adapt to your hiring needs.
Our close partnership with you while working on-site enables us to understand your business and culture in order to represent your brand accurately to attract the right talent.
Our consultants are skilled in search process which would enable them to recruit across a wide spectrum of talents to cater to your business needs.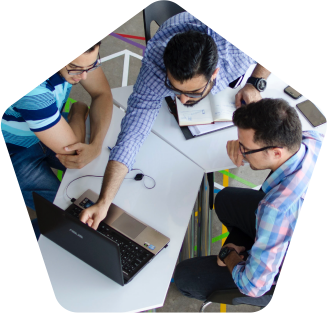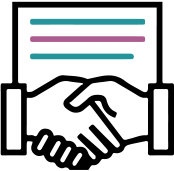 We provide a flexible on-site recruitment solution that works inside your business.
We understand your culture, represent your brand professionally, leverage our expertise in sourcing and attracting the best talent to your company.
We charge an all-inclusive monthly retainer, with NO additional placement fees.
What does a contract
typically look like?
We charge a fixed monthly retainer based on the size and seniority of the team required for your project. There are no extra per-hire charges.
We base the time period on your hiring needs and amount of hiring needed.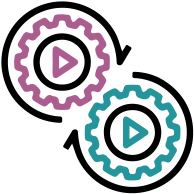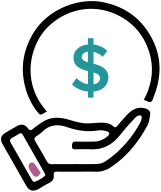 The project cost is based on the structure of the team you need. We provide a bespoke quotation for each project.
The project cost is approximately 50% of the cost of recruitment agency and our fees are comparable to hiring a high performing in-house team without having to commit to long term permanent hires.
Frequently Asked Questions
Client Testimonials

Chai Ling's performance has been consistent. She conducts a thorough interview and assessment of a candidate before submitting profiles to managers to review. It takes time to engage a candidate, prep and screen them and it shows when she profiles them us. She also has the foresight to share backup candidates should we fall short such as the SSE and SE roles that have been hard to fill. She never fails to keep me updated on her hiring status whether it's via texts, email or ATS. Her updated reports and constant engagement with me is critical for me to do my job effectively when I have meetings with the global team to provide updates. Her diligence has not been unnoticed and hiring managers who have worked with her have only positive feedback to share thus far.